MEG4 The new standards of mooring ropes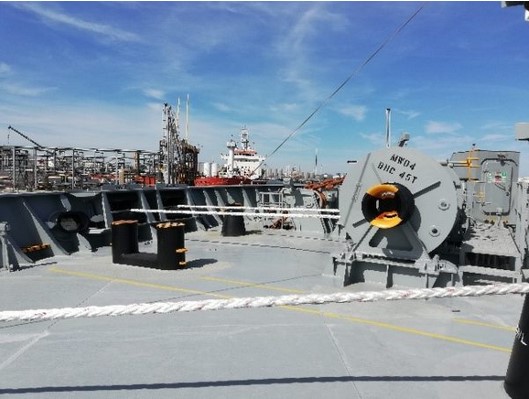 The updated MEG4 represents the output of a multi-discipline working group representing members of various shipping trade organizations, mooring line manufacturers, shipyards, and OCIMF members. Before the MEG4 there was no industry guidance on condition-based monitoring of mooring lines and tails.
The new MEG has strived to provide guidance and clarity on the condition-monitoring of mooring lines. Below is a list of some new terms that will be introduced in MEG4. The Mooring Equipment Guidelines is an industry publication for the safe mooring of tankers and gas carriers at terminals.
These guidelines provide an extensive guidance for safe mooring for ships and terminals. This publication also provides guidance on human centred design for safer mooring arrangements. The updated guidance addresses the questions raised by reader since the third edition was published in 2008.
We have reviewed not only the technical content, but also the language so that the information provided is clear and easy to understand. The guidance within MEG4 is sure to enhance the safety of mooring from the design of mooring arrangements using a Human Centred Design approach and an increased focus on the use and understanding of mooring lines and tails.